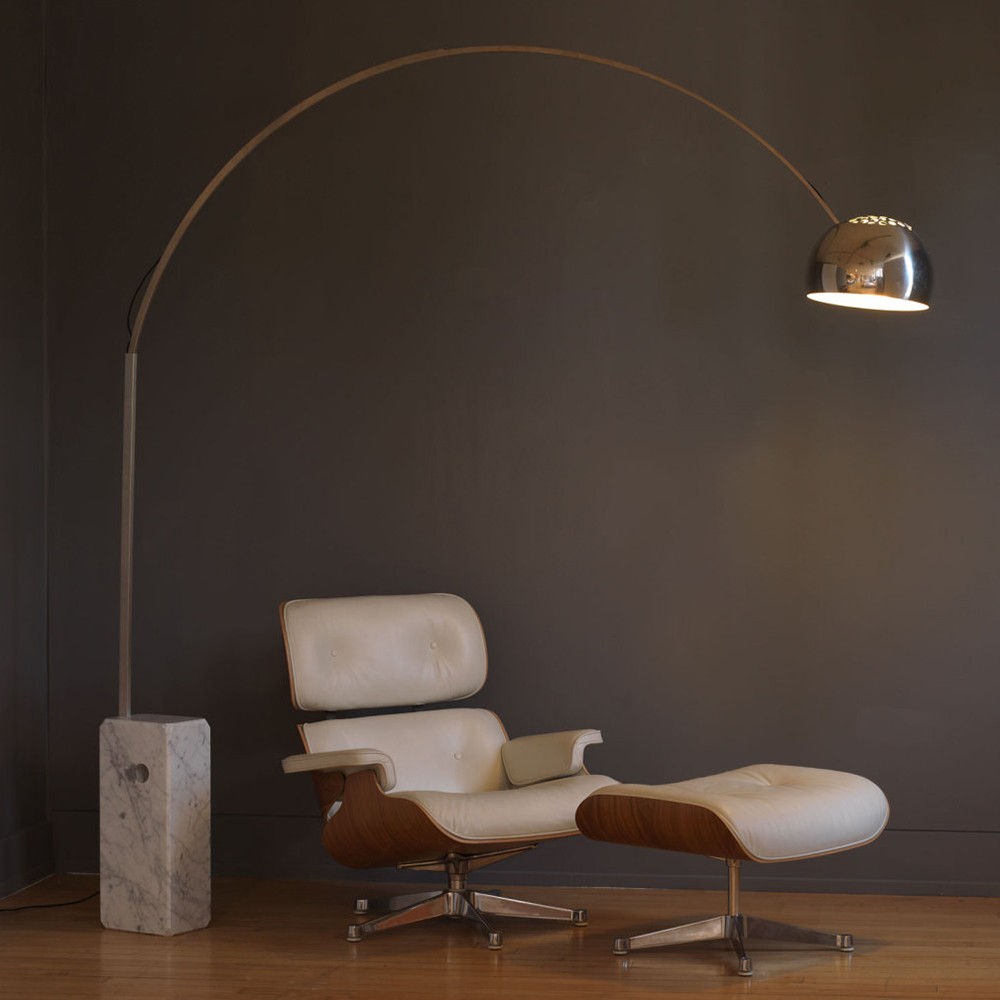 Which Mid-century Modern Best Seller Is The Right One For Me?
When choosing a best-seller from our list, you might be confronted with a question: is this right for me? Is this the style I want or am I buying just because it looks pretty? Of course, we're not saying that you can't buying something purely because of its aesthetic value, but we like to believe that each best-seller has its own personality, so to speak. When you buy one of these items, you might be buying from a position of subjective appeal, that is, you're buying something that speaks to you directly. Let's look at the best sellers in depth to find out which one is right for you.
The Eames Lounge chair and ottoman replica
If you're getting the famous Eames lounge chair and ottoman replica, you might be a person who enjoys the more natural side of things. The wooden finish appeals to those who want to have an elegant, yet homely touch in their interior design. The rugged leather would look great in any studio or living room or bedroom that has a thing for coziness with a dash of elegance. Sophistication with a little subtlety is what you are looking for, though of course, the aesthetic value is something that you're keeping in mind as well.
The Womb chair and ottoman replica
This chair is for those who like the more minimalistic side of things. A single color that fits with every palette, red or light gray, you enjoy having everything in order and keeping it all free of clutter. The futuristic shape and design of the Womb chair also speaks of a certain need to deviate from more conventional furniture offers. Does that sound like you? You also know that within this minimalist approach there is a lot of comfort, which is why you prefer the high-quality wool instead of other materials like leather. Your house is probably the physical definition of mid-century modern.
The Noguchi table replica
You like to go all out with your interior design, and you like to flaunt it as well. This is probably not the only mid-century modern icon you own, and you enjoy having an eye-catching centerpiece that blows people away. The Noguchi table is perfect, but you might seldom use it because it looks great without anything on it. However, you sometimes allow yourself to grab a coaster and put up a glass of wine on top of it, probably to take some very instagrammable pictures later.
The Arco Lamp replica
You might be pairing this with either the Womb chair and ottoman, or with the Eames Lounge chair and ottoman. It is possible also that you enjoy having a very big space, and the Arco Lamp serves as either your main lighting source on a given space, or to create a cozy nook that you use at night, when all the other lights are off. In any case, you enjoy warmth but also elegance, and you are not afraid to take some risks when it comes to decorating or doing a little bit or interior design around the house. The Arco Lamp is not a choice for those who like to play it safe, not only because of its weight, but also because of its presence as an object of value and sophistication.
The Barcelona chair replica
You are a very, very luxurious person, and you enjoy the high-end lifestyle. This chair was designed for kings and queens, and you have it with you because it brings a different kind of light into your living space. You probably purchased more than one to transform your space into a much more conversational setting, and you probably also favor materials like glass and ceramics.
***
There is something for everyone here at Barcelona Designs, especially now that we're having a lot of discounts that can make getting these best sellers a much easier task. See for yourself, go out to our shop and discover what we can offer, we guarantee that you will not be disappointed. In fact, you might just find that chair or table or lamp that you've been looking to purchase at a price that you did not expect. That is what we do best at Barcelona Designs, we make your furniture dreams come alive.