What Each Item of The Barcelona Collection Might Say About You
Psychology, the study of human behavior, has made us realize that we can be very predictable, and that sometimes our own habits say more about our personality than our clothes or our attitudes. That being said, we wonder, what can furniture choices tell us about a person? What does your furniture say about you? The Barcelona Collection has something for everyone: The Barcelona chair replica, the Barcelona table replica, etcetera. You can get something different from each of these items.
Barcelona Collection
In this article we examine the different pieces of furniture from the Barcelona collection that people use to decorate their houses and their possible meanings. If you can relate to the way we describe these styles, maybe you'll find something that you can add to your home design scheme as well! These are best-selling items in the Barcelona Designs catalog, and we are proud to say that we manufacture them with the utmost care possible. They are truly works of art that will grace your home with a lot of timeless elegance.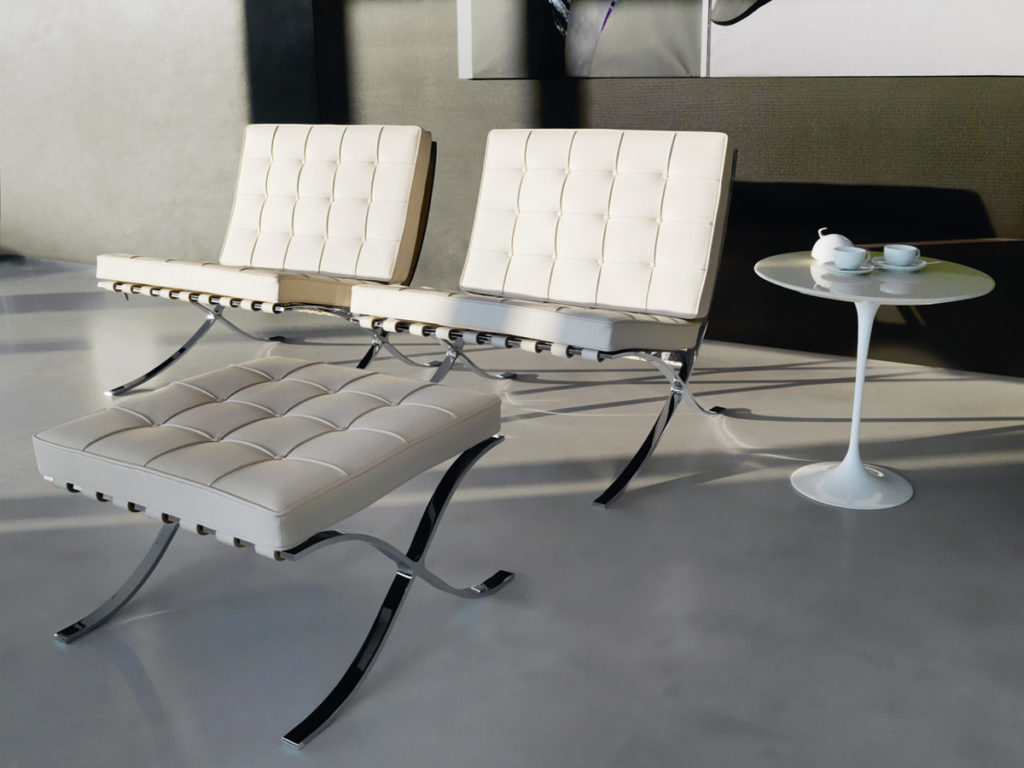 Barcelona chair replica
You're a serious person. A cultural type. You enjoy a good conversation with likeminded people, usually with a glass of wine in hand. You also have a trendy side that leans more towards the intellectual. To some extent, you're a show-off! (but in the good way). The Barcelona chair replica was indeed designed to show off, there's really no other way around it. This is one of the most iconic items in mid-century modern and modernist furniture overall, so, if you choose to get the classic Barcelona chair, that might be because you know exactly what you're getting.
Barcelona daybed replica
You're probably not afraid to take risks when it comes to decorating your house. You want your lifestyle to spread out and cover every single corner of your home. If you have a couple of these sitting around your living room, chances are there's a glass table right in the middle. We say this because the Barcelona daybed replica, originally called Barcelona couch, is not really your everyday item, even though it is just as iconic as any of the others.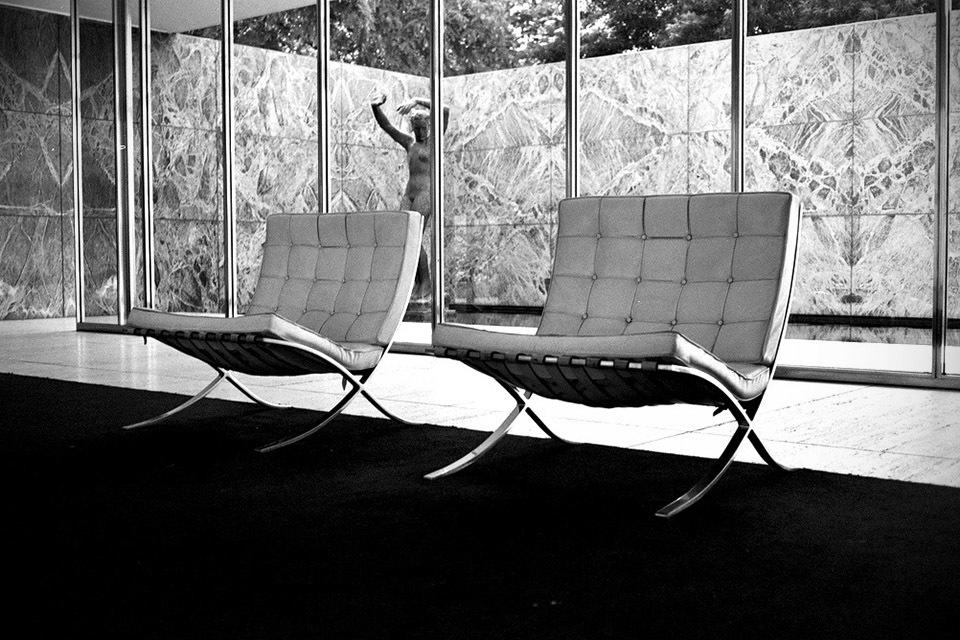 The Barcelona daybed replica might be a little hard to place because of its size, and it can be conceived as three items into one: a bed for resting, capable of supporting up to two people, an elegant choice to use as a sofa as well (even though the lack of a back might be the deal breaker for some people), and third, an aesthetic piece that you might use as eye candy for a big living room or a bedroom. You're not meant to move it around, but if you're making this choice, you might be kind of person to enjoy redecorating more than creating a static space.
Barcelona loveseat replica
You're all about luxury, and you enjoy the good things in life. You realize that it's better to make the right choice instead of going with society's flow. You also enjoy your personal space and try to include some me time in your weekly schedule for reading, chilling, or catching up with your favorite TV show. Did we get it right? You don't really care; you know your stuff anyway.
This might be just what the Barcelona loveseat replica signifies. On its own, most people might see it as a Barcelona chair that's capable of holding two people: nothing more, nothing less. However, choosing the loveseat and not the chair itself might speak to a need of wanting to make the most of your interior design and not just looking for the iconic object to fill the room. You're looking for a little more, and that's great!
Barcelona sofa
You care about design, but you put comfort above everything else. We're not saying you're an introvert, but you're definitely a fan of the indoors. You living room (or bedroom) is your personal temple. When you have free time you're definitely falling asleep to a Netflix show with your favorite blanket. If you're choosing the Barcelona sofa, you're making the decision to deviate from the original items of the Barcelona Collection, meaning that you might care about mid-century modern furniture a little less than other people, but you still have interior design in your mind when choosing furniture.
However, comfort, as we said before, is your real priority. This is the largest and probably the most palatable addition to the Barcelona Collection in Barcelona Designs, being a large sofa with thickly padded cushions that every fan of leisure can appreciate. You're actually making a great decision here, as it is a great way to furnish your home without a lot of risk.
Barcelona bench
You enjoy various styles of décor, you own a couple of pieces of weird lighting, and your house is a screaming statement of your uniqueness. You probably don't sit on the Womb chair (if you own one) as much as you'd like, but the truth is you just enjoy looking at it. You are, therefore, looking to furnish your house in new ways, and the Barcelona bench is the perfect companion to do so because you can place it in many different spaces.
The Barcelona bench works as an entryway addition, as a footer for your master bedroom, or as additional sitting for your living room. You can create a great conversational space, or even use it as a separator between spaces (provided you throw something else into the mix), but its flexibility is uncontested.
Barcelona table replica
You're crazy. (but in a good way, don't worry!). You're crazy about furniture, about mid-century modernism, and you're crazy about style. We're saying this because the Barcelona table is the less eye-catching item in the Barcelona Collection (even though it is just as iconic as the rest). If you're choosing the Barcelona table replica, you're obviously knowledgeable about the history and meaning of the Barcelona Collection, and you're most likely looking to purchase more than one item, and turn your home into the second coming of Mies' Barcelona Pavilion from 1929. We're not complaining, we're just hoping you succeed in creating it by purchasing various items from this collection, at Barcelona Designs.