Top 4 Luxurious & Classic Chairs: The Barcelona Chair & More!
The definition of luxury is "condition of abundance or great ease and comfort", taking this concept it is clear that everyone wants at least a little luxury in their environment, including mainly interior design.
Believe it or not, adding luxurious elements to your living room, home office, bedroom, etc. It can enhance the whole atmosphere in that room by making you feel like you are in a small room at the Palms Hotel. These items are typically characterized by being elegant, sumptuous, and indulgent.
Today we are going to talk about a specific element; a piece of furniture that you can literally place in any space you have, offering you a space to read; relax and unwind.
As you saw in the title, the piece we describe is a chair!
Here we list 5 luxurious and beautiful chairs, starting with the simplest to the most complex and sumptuous.
Scroll down to see which one fits you best!
Barcelona Chair – Less is more!
The Barcelona Chair originally designed by Ludwig Mies van der Rohe in the mid 19th century is the definition of luxury keeping the simplicity and modernism that just Mies could express in its designs.
This chair is so iconic and authentic that even has an interesting history behind it. To summarize it; basically was designed for the German Pavilion at the International Exposition of 1929, after that event people love it so much that they had to start to reproduce them (initially that was not the intention).
Its features include Italian leather, stainless steel frame, and 40 individual panels cut, welted, and tufted by hand.
Eileen Gray Bibendum – Comfy and spacious
This large armchair offers a fully upholstered seat, backrest and armrests, upholstered in fabric or leather in various colors.
The Eileen Gray Bibendum, also known as just Bibendum, is a very unique design, you can tell the moment you see the image that there is no other chair like it. It is captivating and harmonious despite its size and invites you to sit back and relax.
Its features include a frame of chromium-plated steel tubing and the seat has a beech frame with rubber webbing.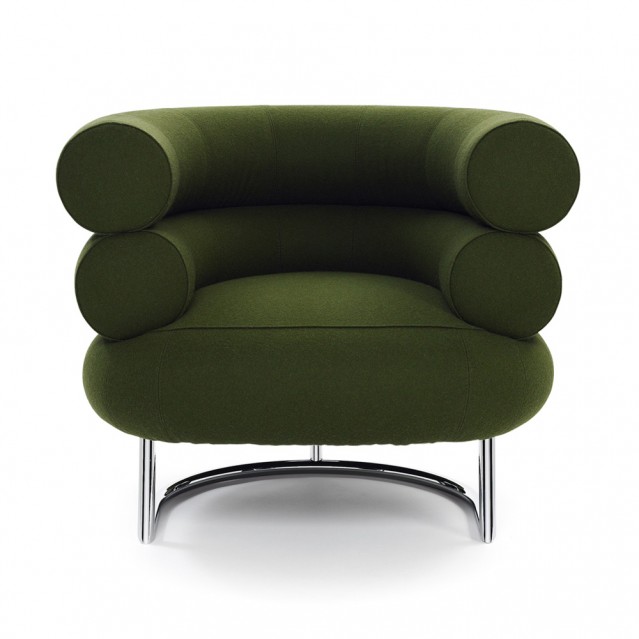 Egg Chair – Beauty & organic shapes
Designed by Arne Jacobsen, this chair invites you to experience comfort with each use and that ages with beauty and grace.
A perfect mix of originality and style, its organic shapes are specially made to make you feel cuddled and land in the perfect escape from stress.
Its features include a swivel and tilt mechanism, and a polished stainless steel base.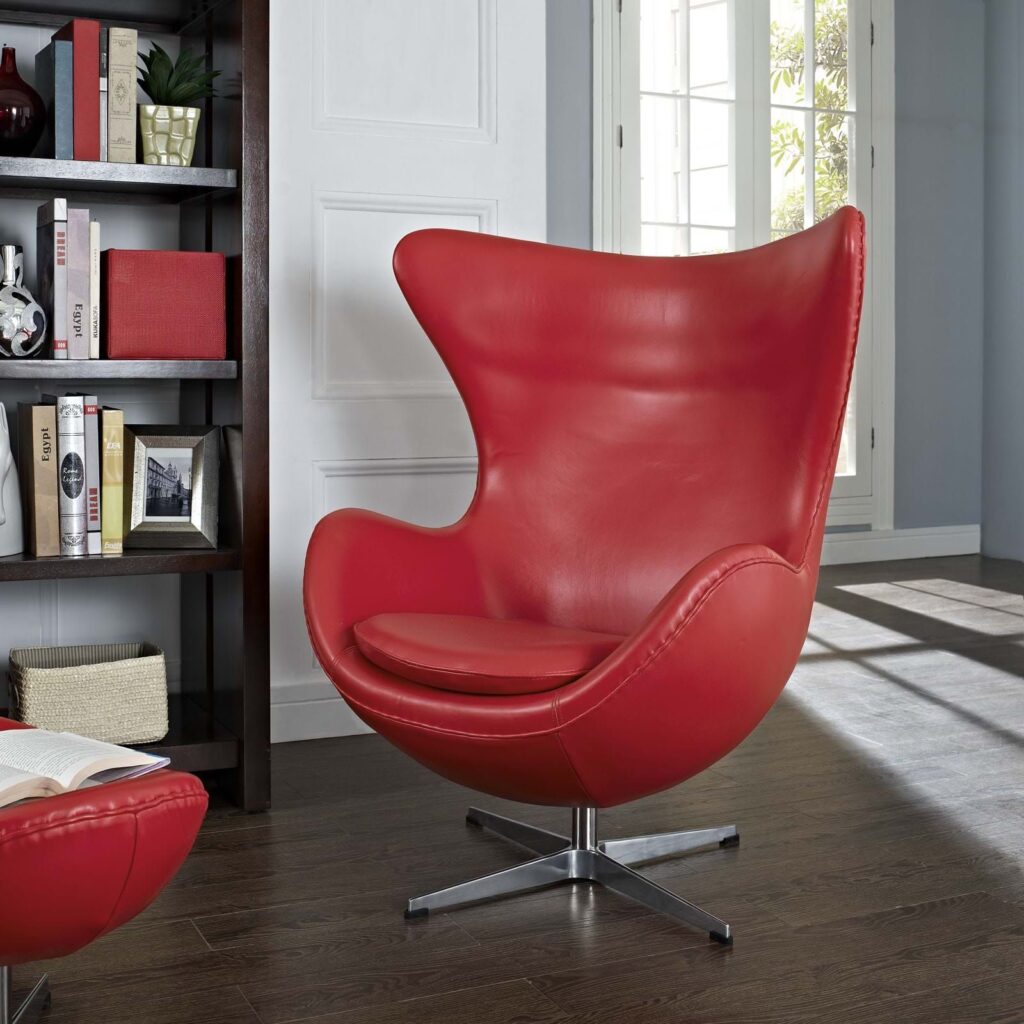 Eames Lounge Chair – Definition of luxury!
Designed by Charles and Ray, this iconic design can be found in popular films, television shows, businesses, and thousands of residences across the globe. The Eames lounge chair is the perfect element of luxury for your office or living room. If you like the mid-century furniture this and the Barcelona chair will convert your room in the perfect spot to feel to highness.
Its features include multiple leather finishes, high-density cushions, and imported veneers.
Which was your favorite chair? Comment below!