The Noguchi Table: a Perfect Combination of Wood and Glass
The Mid-century furniture has been recognized especially for its simple but at the same time innovative designs, which marked a trend since its inception and remained in the popularity and taste of the public for many years. The Noguchi table is an iconic piece that belongs to this family and is also an example of how a well-designed piece can adapt to any type of decoration without losing its essence or its aesthetic potential.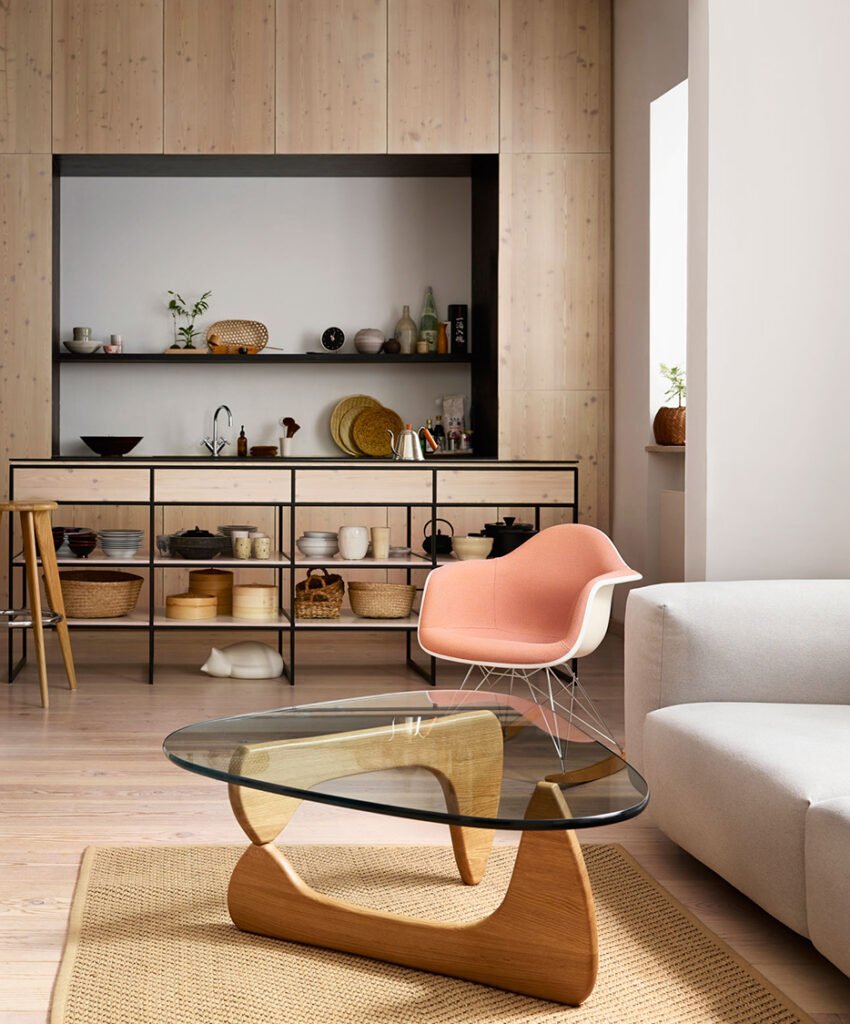 The Noguchi coffee table has become so popular since its inception that until today is still manufactured and marketed with different colors of the base from which you can choose, depending on the one that suits more according to the decorative style in which you are going to install and the predominant color palette of the place. It isn't only an aesthetic element, but also a gadget that can give a space more functionality to make it more friendly.
A conversation with friends, while sharing snacks and drinks, is always better if you have a good table at your fingertips. However, this table stands out for mixing in a very artistic way two materials of great use in interior design: glass and wood. The integration of these two materials is evidence of the genius of its creator and one of the reasons why these types of designs were considered avant-garde in their area. Since its presentation in 1947, this table has been present in spaces of all kinds around the planet.
"Art must become one with its surroundings" is one of Isamu Noguchi's well-known quotes, and this table, the most famous of all the designs he created, was a perfect example of the balance between delicacy and strength, since, in fact, It's a very strong piece, although in appearance it looks fragile. Its damage-resistant tempered glass surface and its hand-carved wooden base make it extremely interesting. Check out the other designs available in our store to discover more wonderful examples of this trend.