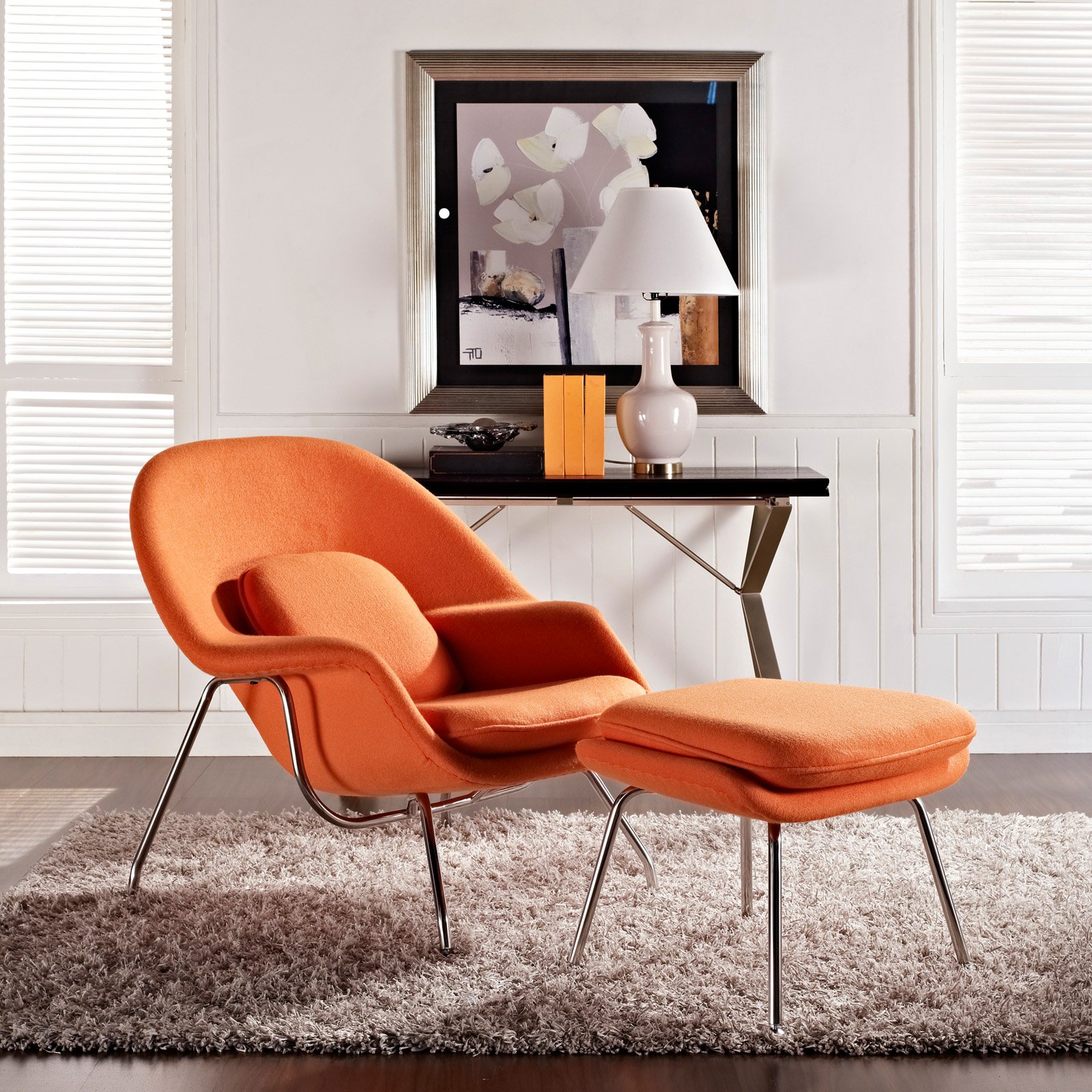 The Design Story of the Womb Chair with Ottoman
The Womb chair evokes a primal feeling of safety and coziness, one that brings back memories, helps us overcome anxiety, and brings us to a happier place. It was the result of many hours of work, and it holds the very heart and soul of Finnish-American designer Eero Saarinen. The replica from Barcelona Designs wants to stay as true as possible to the original, in order to pay homage to this incredible feat of furniture design, one of the most iconic in the world.
Womb Chair Replica
The story begins with Florence Knoll, née Schust, genius furniture designer and architect who wanted to bring the best in European design to America. Her furniture company helped spread and popularize the style that we know today as mid-century modern. Many of the original designs that we replicate are currently also sold by Knoll, albeit at a much larger price, ranging from $3,000 to $6,000 for a piece.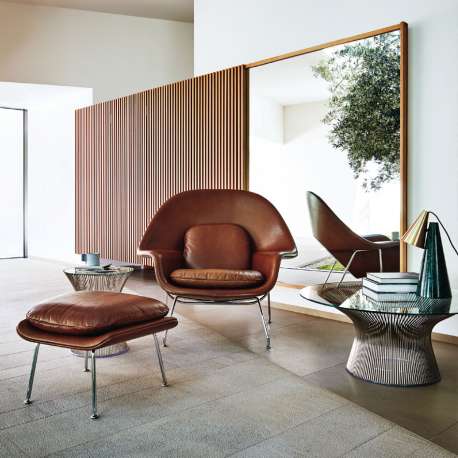 Knoll made acquaintance with many designers that have become household names in this day and age at the Cranbrook Academy of Art. Among them is the Eames couple, Harry Bertoia, and the teachers Eliel Saarinen and Daniel Libeskind. Saarinen taught Mrs. Knoll and, around 1936, she would delve into furniture design along with Mr. Saarinen's son Eero.
The making of the Womb Chair
Tired of regular lounge chair designs, Mrs. Knoll became fed up with the existing furniture and commissioned Eero to build her a chair that was meant for resting, primarily. She wanted the chair to feel like "a basket full of pillows," something that she "could really curl up in." Such an idea of comfort had to be different from everything else, it required the designer who made this new chair to really think outside the box, as impressing Mrs. Knoll was also a particularly difficult task.
This sparked Eero's imagination, and he started thinking about a concept. While pondering about comfort, he abandoned the idea of padding and cushions. Like other modernists, he wanted to build as close to nature as possible to escape the realm of the artificial, of industry itself. He wanted the chair to be naturally cozy, instead of forcing comfort into the design.
Thus, he set out to create a frame that would naturally adapt to the human body, something that encased one's figure entirely. Along with Knoll, he persuaded a New Jersey boatmaker to help him work with fiberglass (a fairly new material at the time) and began creating the first prototypes. He hadn't thought about upholstery, even though he knew the chair would have to have some kind of fabric finishing.
The Womb chair and Ottoman today
In 1948, the first Womb chairs sprung from the Knolls' production line. They were instantly successful and many were sold. Most of them are highly sought-after antiques today, though you can get a contemporary rendition from Knoll (and other certified dealers) for about $3,000.
The final 1948 design included a comfortable ottoman that followed the same vision and fiberglass construction. Nowadays, they are inseparable. A quality replica will always include the ottoman for maximum comfort and style, and the legacy of Florence Knoll and Eero Saarinen lives on through the Womb chair itself. Like we said before, at Barcelona Designs we have a Womb chair replica that fulfils every customer expectation by staying true to the original design as much as possible. We want you to see the great quality that the Womb chair replicas into your life, so head out to the 'Best Sellers' page and order yours now! With our promo codes you can get up to 10% off your purchase!