The Barcelona Chair and 3 More Top Mid-Century Modern Classics
The Barcelona Chair is only one piece in Barcelona Designs an ample selection of mid-century modern furniture. This collection also features classics from Castiglioni, Mies van der Rohe, and the Eames couple, to name a few. The best-sellers selection is filled with goodies at a great price, but some items always fall behind, even though they could be the first choice for many stylish buyers.

If you're one of these people, the ones that prefer digging deeper into a catalog and finding just the right fit for your home or apartment, this article is for you. Here are for mid-century modern classics that have made it to our hearts and minds.
The Barcelona Chair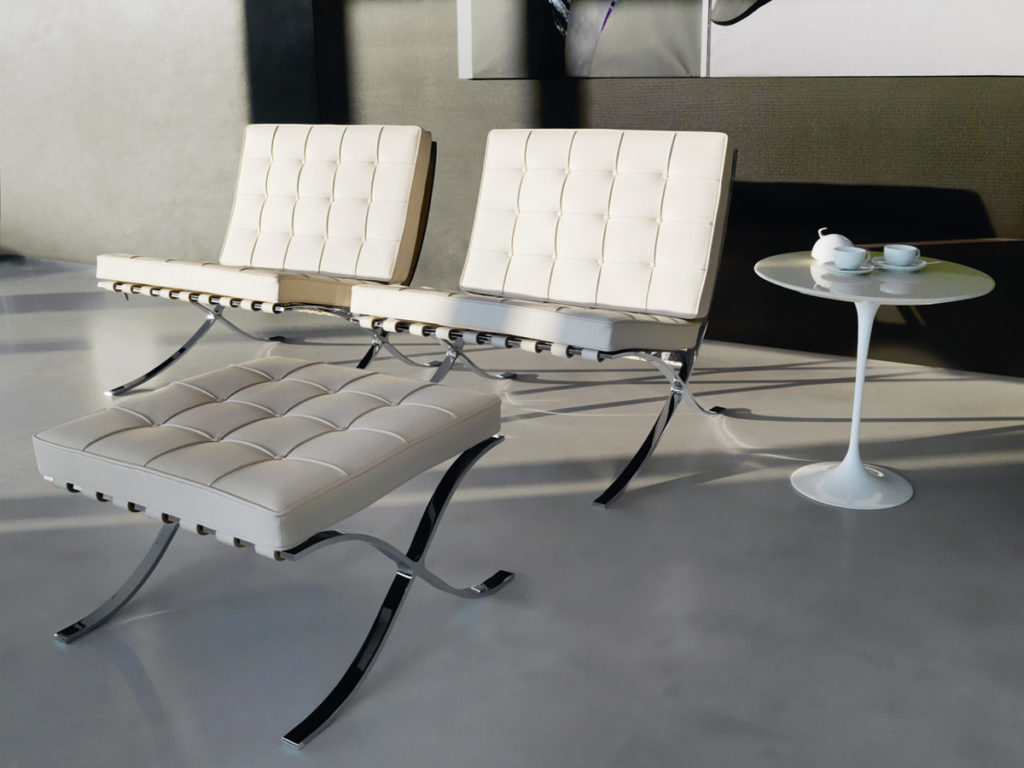 The Barcelona Chair originally designed by Ludwig Mies van der Rohe in the mid 19th century is the influence behind our state-of-the-art replica. We love the minimalist forms and exquisitely refined details of this iconic chair and tried to pay homage to the designer by achieving an extraordinary level of visual harmony using high-quality materials.

The Eames Lounge Chair
Our Mid-Century Lounge Chair and Ottoman, also known as Eames Lounge Chair, is probably the most iconic and recognized representations of mid-century organic modernism. Originally designed by American husband and wife Charles and Ray Eames, Barcelona Designs is proud to offer a faithful reproduction of this masterpiece, made following all original specifications.
The Mid-century Lounge Chair and Ottoman masterfully combine the nostalgic comfort of an old baseball mitt with a sleek, modern design that continues to distinguish this classic, authentic design among all other famous furniture pieces. The Mid-Century Lounge Chair and Ottoman are internationally recognized icons that introduce comfort and style to interiors everywhere
The Womb chair
This is another true-to-design reproduction that features excellent quality and craftsmanship. The price is only a fifth of what the original Womb chair by certified sellers will cost you. It is a very huge deal, given that this chair is probably second to the Eames lounger in comfort and fame.
Hans Wegner Shell chair
Wegner's style is truly not for everyone, but that doesn't mean it's bad quite the opposite. The Shell chair is a total showstopper, and once you sit on it, you'll notice how it just fits your body and posture. Wegner was primarily concerned with function (over physical form), so you'll definitely get a kick out of trying it.