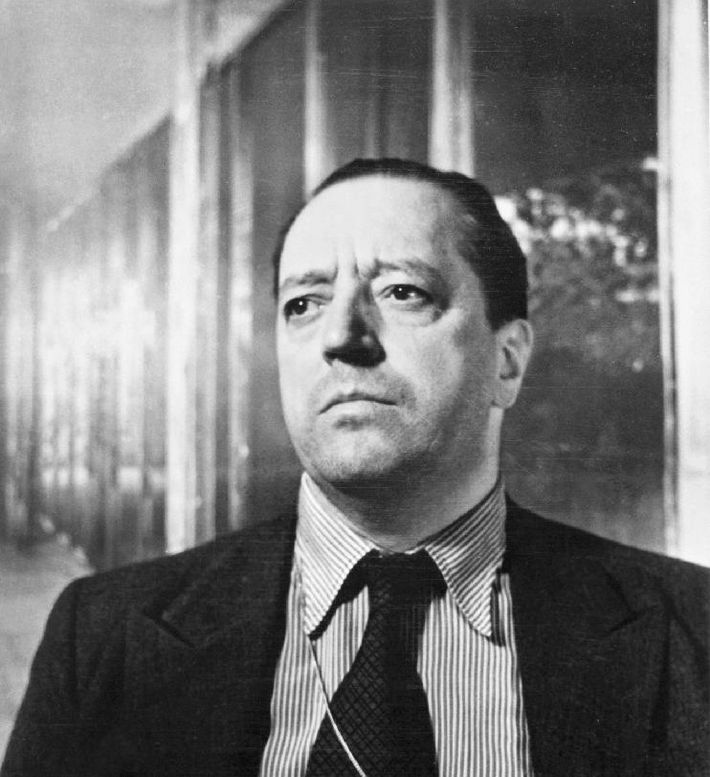 Ludwig Mies van der Rohe: Creator of the Barcelona Collection
Van der Rohe's most iconic contribution to home design has to be the Barcelona chair, which he created alongside another German genius, Lilly Reich. The chair was originally conceived for Spanish royalty to sit in, and was inspired from the seating used by the wealthy in ancient Rome. This is the signature item in the Barcelona Collection, also including the Barcelona table, Barcelona daybed, and Barcelona ottoman.
Barcelona Collection
Following the advent of World War II, van der Rohe sailed to the United States and quickly became the director of the newly established Illinois Institute of Technology. Van der Rohe was not happy about leaving Germany, but the Nazi regime had become a cultural enemy that was starting to destroy everything that he had worked for, including the Bauhaus, which closed in 1933.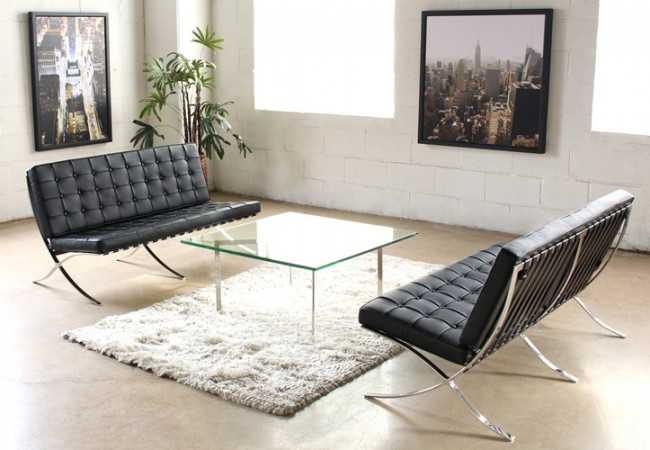 However, years before he finally left Europe for good, Mies left us the famous Barcelona Collection. Today we're going to talk about how he did it and why this is important. To find out more about the Barcelona Collection be sure to check out other articles that we have on it, including articles about decorating with it and what to do with the different items of the collection.
A little bit of history on Ludwig Mies van der Rohe
German-born architect Mies van der Rohe was one of the directors of the influential Bauhaus school in the years before World War II. He was born Maria Ludwig Michael Mies and later renamed himself "van der Rohe" as an effort to distance himself from his family heritage and become his own design brand.
His name was a combination of the Dutch patronymic "van der" and "Rohe," his mother's original last name. It was an exercise in aristocracy, as Ludwig had become a very appealing figure in Berlin's high society. His solo career as an architect was profoundly marked by luxury and high-end living.
The style of Mies van der Rohe
Combining Gothic and Classical influences, Mies van der Rohe was one of the first architects to build homes in a style that was later dubbed "neoclassical." As one of the fathers of mid-century modern sleekness and minimalism, he believed firmly that less is always more, and that God could be found in the details. These were two of his favorite sayings.
This approach would later give birth to the current notion of modern luxury. Van der Rohe successfully shifted the idea of high-class living from exaggerated ornamentation and opulence to a quiet declaration of style, architectural prowess, and quality. His work in America was also essential to the famous International Style that developed in the 1920s and 1930s.
Famous works by Mies van der Rohe and the Barcelona collection
From his earlier work, the Brno chair is also another classic. Designed around 1930, it was seen as a marvel of architecture on its own right as it featured no back legs. Both the Barcelona and the Brno later evolved into a collection of sofas and tables that is universally recognized today.
You already know what we're talking about: the famous Barcelona collection that came in 1929 and inspired our very own Barcelona collection of replicas. These include the Barcelona chair replica, the Barcelona ottoman replica, the Barcelona table replica, and the Barcelona daybed replica. We also included the Barcelona bench, loveseat, and sofa, which were not in the original collection, as you might already know.