Eames Office Chair and the Best Sitting Posture to Work
Are you aware that back pain is mainly caused due to sitting in a bad posture for long hours at work? It's the 5th most common cause for hospitalizations & 3rd most reason for surgery in America. That's why we've decided to address this important health issue in this blog post using one of our Best Seller's most popular products, the Eames Office Chair.
The Eames Office Chair
Internationally famous as one of the most iconic designs of American mid-century modernism, the Eames Office Chair can turn your home office furniture into a statement that customers and employees will equally appreciate. 
Stamped with our superior craftsmanship, our Eames Office Chair replica is bound to become a focal point in your office through many years of heavy use.
Expertly built with a lightweight, corrosion-resistant and die-cast frame, wrapped in premium Italian aniline leather. Each Eames Office Chair replica comes equipped with pneumatic height adjustment with tilt lock and a flexible back suspension for better Lumbar Support.
All set on a reliable and trustworthy five-point base and tubular steel columns. Fully adjustable with lift, swivel and smooth-rolling settings, the Eames Office Chair replica with easily adapt to even the most demanding users.
The Best Sitting Posture to Work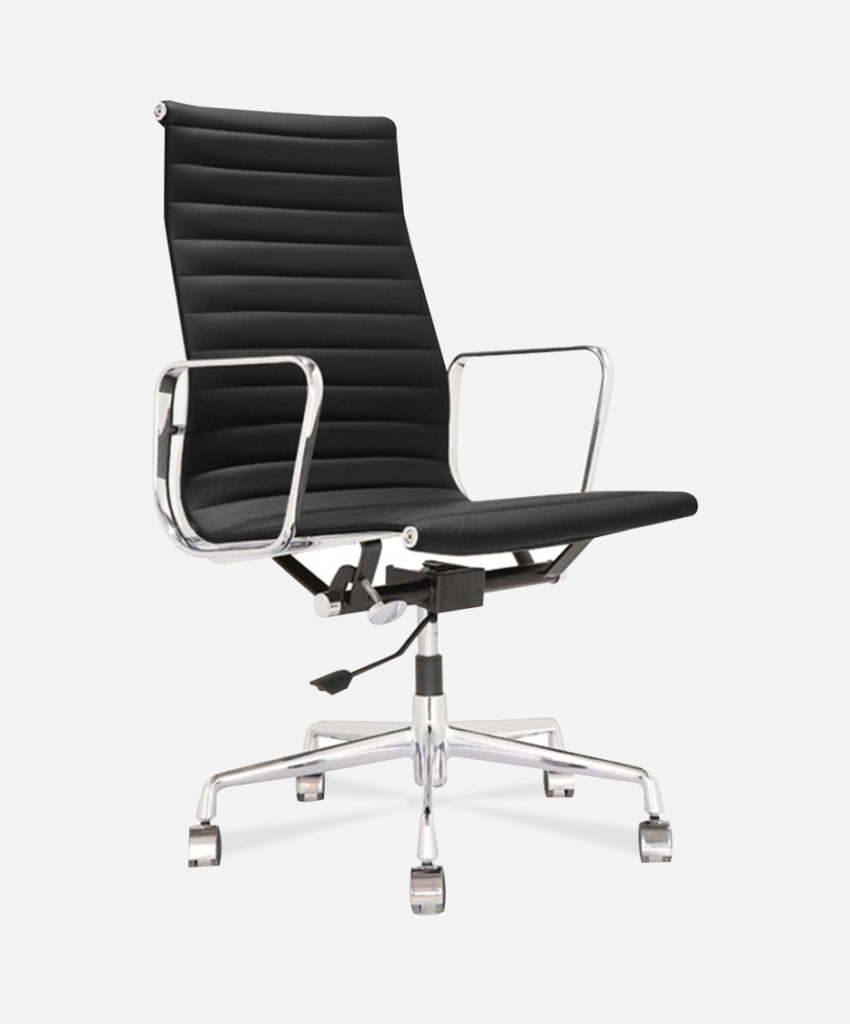 People have many myths when it comes to sitting in the right posture. I got some suggestions from my friends and colleagues, they just left me in confusion.
Many believe that sitting in 90 degrees is right and anything less than 90 degrees would be wrong. And many argue that even sitting in 90 degrees angle is also wrong and one should sit anywhere between 120 degrees to 130 degrees to prevent back pain.
But the fact is that sitting in a forced upright posture and the seating position with less than 90 degrees, both will leave you in pain.
Based on my experience, I believe that sitting in a 90 degrees posture and in 120 degrees posture will do the job, that's how it worked for me. I used to sit in a 90 degrees angle for some time and when I can't keep that posture I moved to 120 degrees angle, I think both helped me to put an end to the back pain along with the simple chair exercises I did.