Build Your Home Office With Mid-Century Classics Like The Barcelona Bench
This quarantine has brought us many different teachings and experiences. Some of them may be good and some of them may be bad, but one thing is for sure; working from home is definitely one of the good things.
A recent flexjobs study showed that 65% of respondents are more productive working from home than in traditional offices. They explain that when you work remotely you have fewer distractions, fewer interruptions from colleagues, less stress from commuting, a quieter noise level, among other benefits.
Considering this survey, you must think that now more than ever it is important to build your own home office. If so, you are in the right place!
Today we are going to help you create a space where you can concentrate and better focus your ideas to achieve all your goals and daily tasks. This may seem challenging enough, but trust me, adding simple pieces like a Barcelona bench or a comfortable desk will help you create the atmosphere you deserve.
Step 1: Start by adding mid-century furniture pieces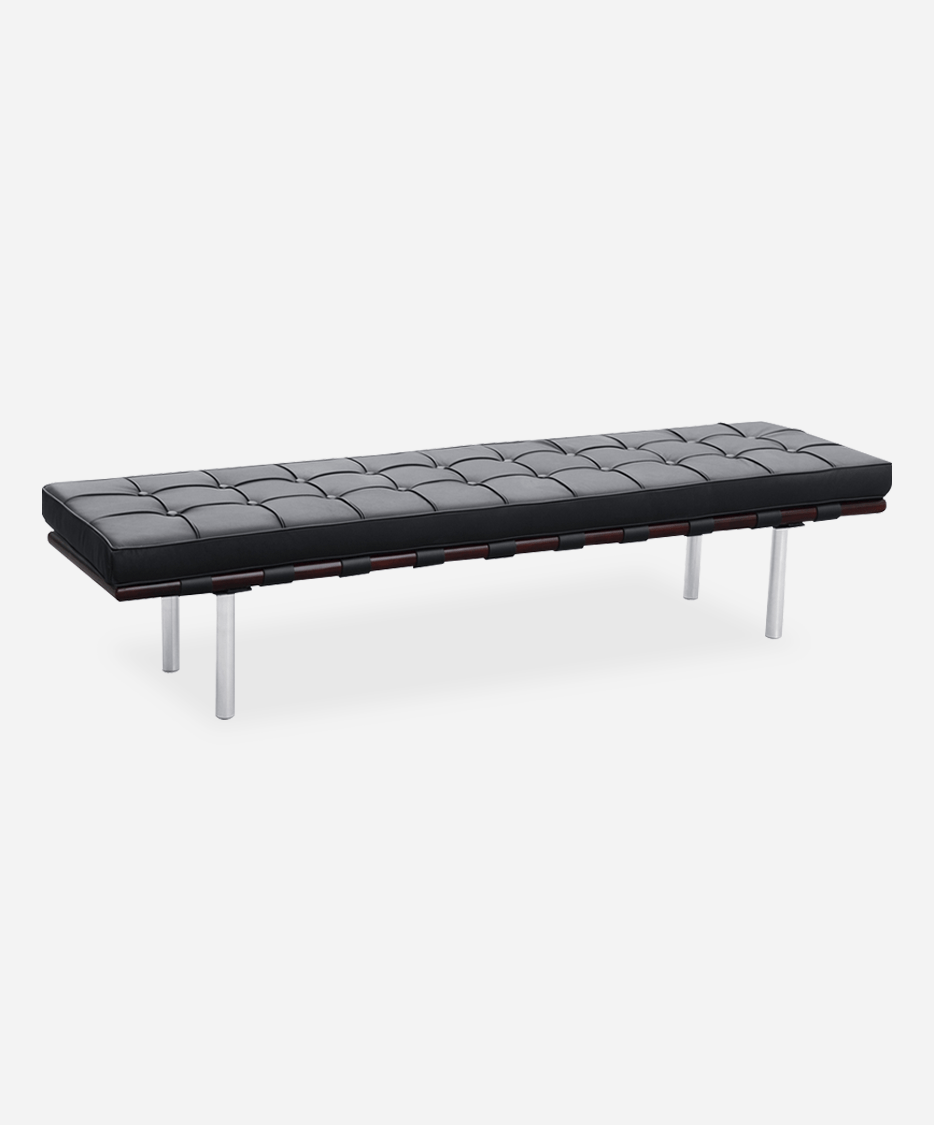 Currently, the mid-century modern movement is considered one of the styles that everyone is obsessed with, why? Because it offers a simple and beautiful combination of shapes and materials, resulting in aesthetic and functional furniture.
So let's start with one of the must-have pieces designed by an iconic architect of that century; the Barcelona bench.
This two-seater bench has thick padding and distinctive lace-up tufts. Beautiful, genuine Italian leather covers the exterior, and leather is also used in the zippers that wrap around the frame.
You can use it to sit while you work, read, or even just lie down to think about your work solutions.
The next ideal component is a desk. Depending on the space you have, a Fanta desk could be a good companion for your Barcelona bench replica. Its features include two matte brown angled legs reminiscent of the wing ribs that support the long, narrow aluminum-covered top. Rivet details are mirrored on the sides and in 3 drawers on the front sport leather pull.
Lastly, if you prefer another type of support while working, you can opt for something more conventional like a Ribbed management office chair.
Step 2: Delimit your space
This second step can be done from the simplest to the most difficult. The simplest way could be – if you have the Barcelona bench and a chair – placing the bench in such a way that it cuts the space. And the most difficult that could be to condition an abandoned room in your house.
Step 3: Add some good lighting
Even if you like to work on sunny days or dark nights, lighting is one of the most important things to add to your home office. For example, you can place an arc lamp next to the desk to bring in addition to light, an elegant arrangement.
Step 4: Add your favorite plant or paint
Adding a plant or your favorite painting can provide a nice focal point and liven up your home office at the same time.