Barcelona Chair and The Top 3 Ways to Decorate Your Home With it
The Barcelona Chair was one of Ludwig Mies van der Rohe's most lauded creations, and it came along with the Barcelona Collection of which included pieces like the Barcelona Daybed and other tables and ottomans. Designed to become a cabal solution for every furnishing need, the collection is timeless and elegant, definitely not for everyone, even though anyone can buy a Barcelona chair.
This is not to say that some people aren't worthy of owning the Barcelona collection. After all, it is still just furniture. As long as you put a little effort and creativity into placing the collection around your living space, there's very little room for error and lots of room for fun. Here are 3 ways to decorate your home with the Barcelona Chair and the rest of the Barcelona collection.
All at once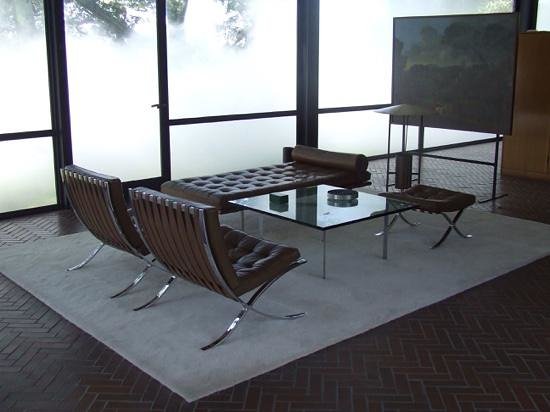 As a collection, the easiest way to furnish a space with Barcelona items is to have them work together on a single perimeter. Choose a central point, like a neatly placed Barcelona table, and work around the edges in singles and pairs.
One of the most famous configurations for the Barcelona collection follows this trend: glass table at the center, horizontally-placed Barcelona daybed behind it, and a couple of Barcelona chairs and ottomans to the sides. You can either put two chairs on one side and two ottomans on the other, or switch between them as you see fit.
In different places
Some people like to spread it around the house, and this is a great idea. The Barcelona collection's items are powerful and elegant by themselves, and some could argue than each seat is greater than the sum of its parts.
The daybed is very well suited for the bedroom. If the color scheme fits, place it right in front of your bed, at your feet. If you have a big bedroom, you can put it against the wall but preferably under its own floor lamp.
Place the Barcelona chairs and ottomans around the house. The ottomans are great for smaller bedroom spaces, serving as casual chairs for light use. The Barcelona chair also fulfills this role very well if you have enough room.
One thing at a time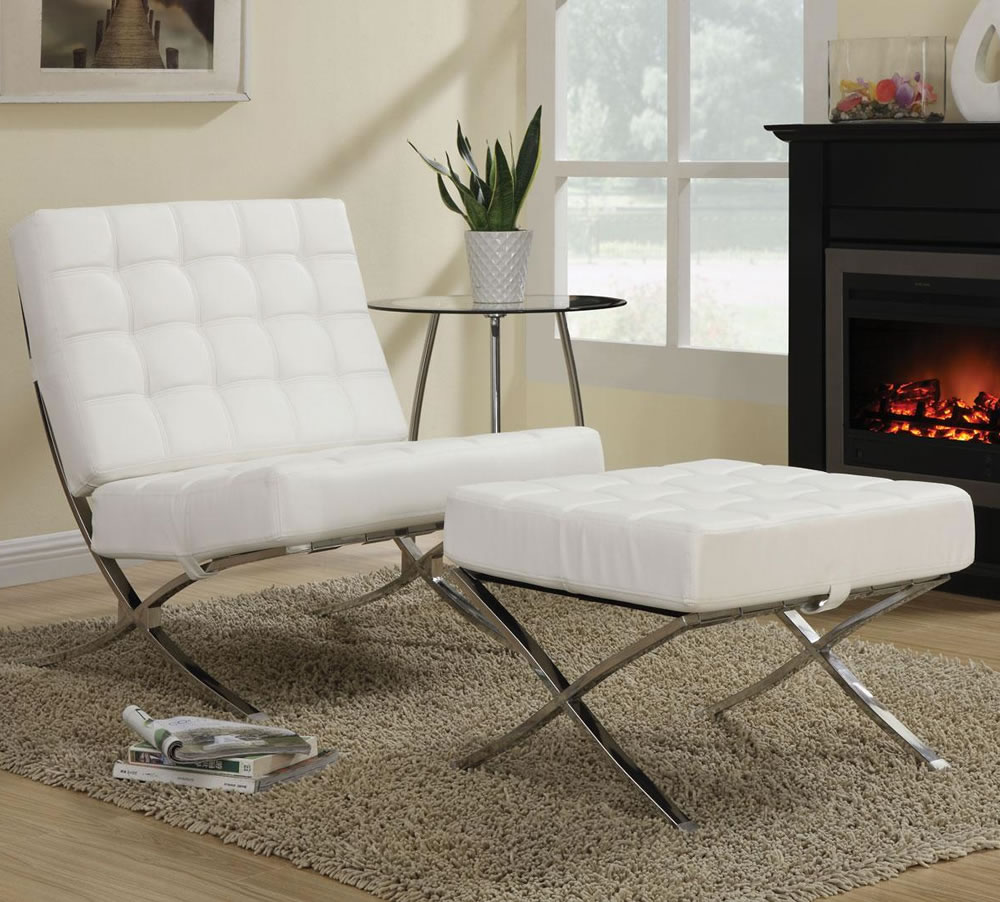 Finally, the Barcelona collection's items stand on their own, never forget this. If you choose to purchase only one of them, it is still a great purchase. For people who are unsure about interior design, getting a single Barcelona chair or daybed might be the best workaround possible.
The only thing to remember here is that space is what you make of it. Keep following the same centerpiece guidelines mentioned here and you'll get the most out of the Barcelona collection.