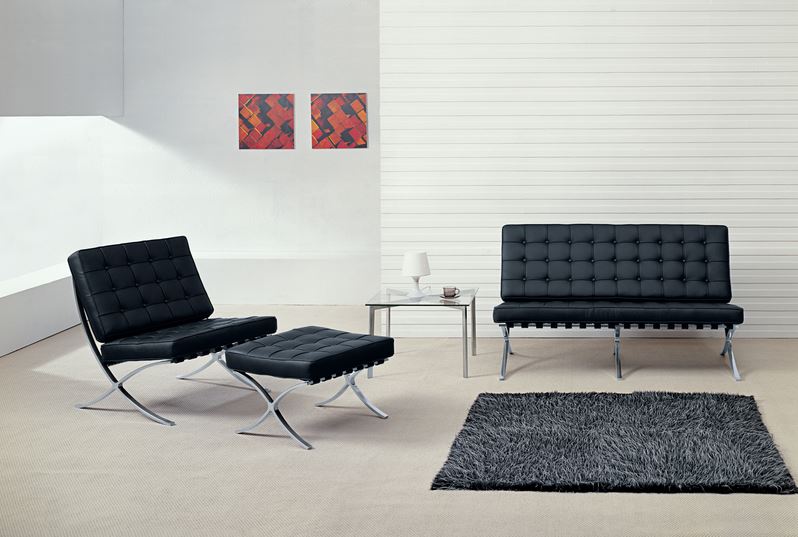 Barcelona Chair and 5 Top New Year Gifts in 2020
Welcome 2020 with amazing new year gifts by Barcelona Designs! Out with the old and in with the new! These New Year gifts are all based on the most popular items in our Best Sellers and Barcelona Collection. Toast the New Year and give high-quality mid-century modern furniture for any friends' home and office (or yourself) that commemorates the new year.
Top 5 New Year Gifts to Start 2020
Barcelona Chair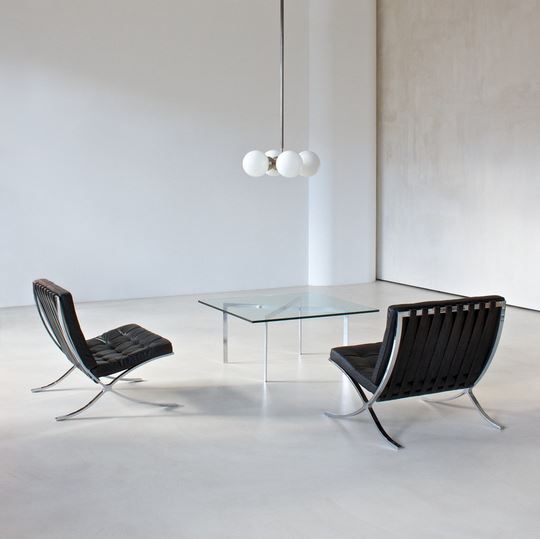 Our Barcelona Chair replica, following Mies van der Rohe's mid-century modern design. Featuring Italian Leather, Stainless Steel Frame, and 40 individual panels cut, welted and tufted by hand.
The Barcelona Chair originally designed by Ludwig Mies van der Rohe in the mid 19th century is the influence behind our state-of-the-art replica. We love the minimalist forms and exquisitely refined details of this iconic chair and tried to pay homage to the designer by achieving an extraordinary level of visual harmony using high-quality materials.
Barcelona Bench
Comfortable enough for three people, our Barcelona Bench follows Mies van der Rohe's original modern design and features a gorgeous Italian Aniline Leather Upholstery and a solid stainless steel frame.
The Barcelona 3-Seater Bench from Barcelona Designs is one of the best Mies Van Der Rohe benches available. Our plump three-seater bench has thick cushioning, and distinctively laced tufts. Beautiful and genuine Italian leather drapes the exterior and leather is also used in the fastenings that are wrapped around the frame. An allover asymmetrical webbing design is used on the seating.
If the 2-seater Barcelona bench is not big enough for your needs, this 3-seater bench will do the trick, as it is longer and stronger, rendering the ability to seat three people.
Barcelona Daybed
Expertly built following Mies van der Rohe's design: our Barcelona Daybed replica sits upon on a tubular stainless steel base and features 72 individual panels of 100% Top-Grain Italian Leather.
The Barcelona Daybed is expertly built following Mies van der Rohe's exacting standards: The Barcelona Daybed sits upon on a polished tubular stainless steel base and a strong ash wood platform finished with a protective clear lacquer. Taken from a single cowhide, 72 individual panels are then cut, welted and tufted with leather and buttons, all by hand.
For additional comfort, its cushions are filled with high-end, fire retardant, urethane foam. For cushion support, 17 straps are stretched over a rubber webbing. Finally, its characteristic matching leather bolster, unique to the Barcelona Daybed, is secured to the cushioning platform with straps and lock snaps for additional support.
Eames Lounge Chair
Our Eames Lounge Chair and Ottoman, the most iconic representation of the mid-century modern design. Featuring Italian Aniline Leather, High-density Cushions, and 7-ply veneers shell veneers.
The Mid-century Lounge Chair and Ottoman masterfully combine the nostalgic comfort of an old baseball mitt with a sleek, modern design that continues to distinguish this classic, authentic design among all other famous furniture pieces. The Mid-Century Lounge Chair and Ottoman are internationally recognized icons that introduce comfort and style to interiors everywhere.
One of the most sought-after pieces in demand, our Mid-Century Lounge Chair and Ottoman features 100% genuine Italian-aniline leather, high-density cushions, and imported 7-ply veneers shell veneers. Both the chair and ottoman are assembled by hand with the greatest devotion for details.
Eames Office Chair
Eames Office Chairs are synonyms with productivity, efficiency, and elegance. Instantly recognizable for its distinctive style, the Eames Office Chair's distinctive silhouette is designed to create a sitting pocket that comfortably embraces the body. With a low back that easily adapts to all sorts of working environments, the Eames Office Chair features a simple and comfortable design, and manual lift that combined with a graceful figure, ergonomics and functionality, makes for the ultimate office chair
Barcelona design's rendition of the perfect office chair. As seen in many movies and TV shows, this chair is a mid-century modern classic. The ideal addition to any home, office or conference room, this executive chair offers the highest quality and design at an affordable price.