Barcelona Chair and 5 New Underrated Uses for It
So, you just bought a Barcelona Chair and Ottoman, perhaps one of the most versatile pieces of furniture we have to offer in our Barcelona Collection and in our Best Sellers.
But did you know the Barcelona Chair and Ottoman is so much more than a chair? You can use it in so many different new ways in your home and office. Here are 5 new underrated uses for our Barcelona Chair and Ottoman you should check out:
5 New Underrated Uses for your Barcelona Chair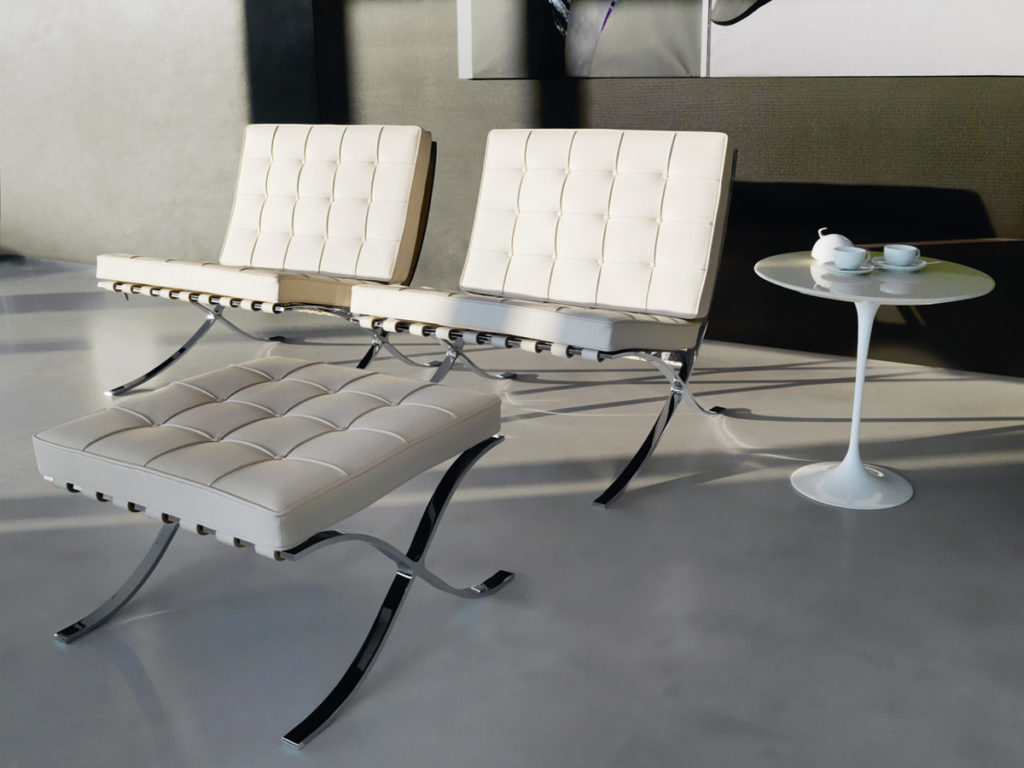 Use it to kick up your feet
It goes without saying that you can use the Barcelona Ottoman that comes with your Barcelona Chair is so much more than just a footrest, but certainly offering comfortable support for your feet is the go-to and most obvious and much-loved benefit.
Make sure you buy this piece with your Barcelona Chair, pop it between two chairs to share, near a table or arrange four chairs around the Barcelona Ottoman for a more intimate chat grouping.
Give extra Seating to Any Room
The Barcelona Chair and Ottoman is the ideal way to incorporate some additional versatile seating to any room without sacrificing valuable space.
You've got any surprise visitors and your living room got crowded? The Barcelona Chair and Ottoman can also be easily moved from room to room.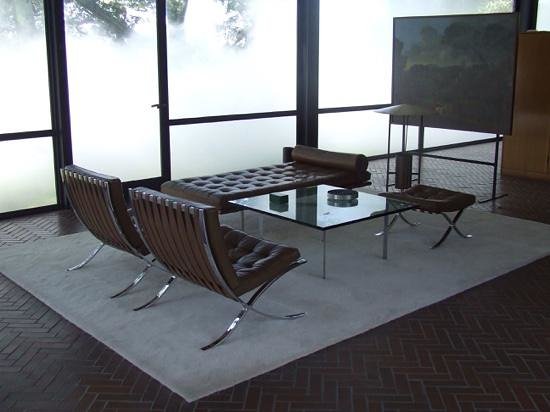 Use its Ottoman as a Cocktail Party Table
Using the Ottoman that comes with your Barcelona Chair as a cocktail party table in a pinch is a life-saving alternative to traditional cocktail tables that can be helpful in case of a social emergency, it's also a popular choice for any living room or family room.
The Barcelona Ottoman can multitask not only as a footrest but also as a place to set drinks or accessories. A and are a popular choice for living and family rooms. And it's so easy to clean, you won't have to worry about spills or accidents.
Use it as the Perfect Bedside Companion
Put a Barcelona Chair near your bed and you can use the Barcelona Ottoman at the foot of the bed, to have a nice transition from the bed to the floor as well as incorporating additional seating to your bedroom.
In a very similar way, you can use it your entryway or foyer and fill that usually empty space while you incorporate color and texture to your room. You're also providing a useful place to sit when taking shoes or boots off and on when anyone is leaving or arriving home.
The Barcelona Chair and Ottoman is the perfect companion to fill any empty space in need or a versatile useful piece of furniture.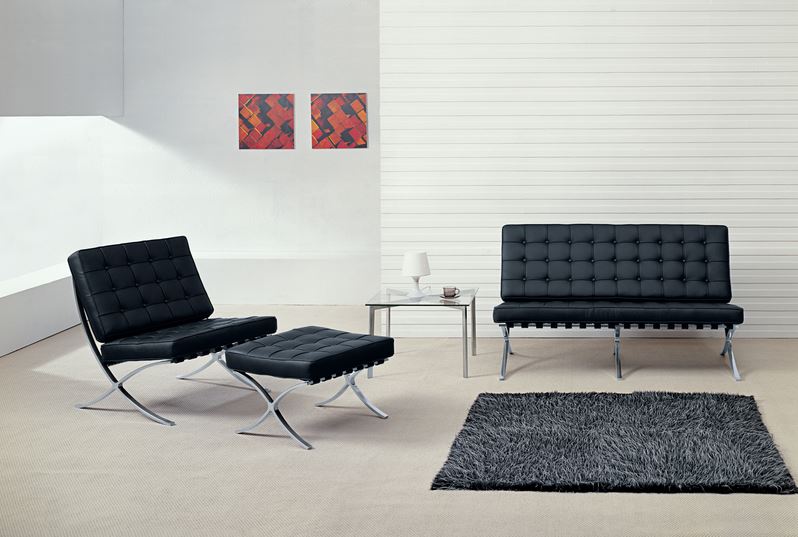 Use it as a Statement Maker
The Barcelona Chair is the perfect way to make a statement with your decor. It's always exciting to have a piece in any room that makes an impact and causes awe.
These are just five unexpected uses and ways the Barcelona Chair can be used in your home or office, but we are sure there must be more! What unexpected uses have you applied to your Barcelona Chair? Do tell!