Barcelona Chair and 5 Best Interior Designs tips in 2020
Happy New Year! By this time of the year, there are often a lot of guides and articles out there to help people buy the right kind of furniture to redecorate their homes for the new year.
Barcelona Designs couldn't say behind, we wanted you to feel confident enough using iconic pieces like the Barcelona Chair as well as many other icons from our Barcelona Collection and our Best Sellers to do some interior design at your own pace.
After all, you're the one that has to live in your home. Here are 5 tips you must never overlook:
Always Measure First
Try to get a sense of measurements around your house. You don't have to put a ruler to every wall but you can get acquainted with how big your different rooms are. A great way of doing this is by looking at spaces that are similar to yours on the internet. Explore similar layouts to get a better sense of how to start buying furniture. Then, do the actual measuring and write it down. As you progress with your home design, you'll feel more confident about purchasing new items.
Avoid overbuying
When you go to the store (online or physical) make sure you have a clear idea of what you want to get, every time. Try not to buy on a hunch, even though sometimes that can be very rewarding. Having a clear idea of the furniture you want to get will help you gain experience from every purchase at a good pace. Besides, everyone has a budget. Great design takes a lot of time to be timeless.
Take your time
Without fear of being redundant, take your time. Set apart a few months to get accustomed to how your space changes every time you get a new piece of furniture. Your space will always change when you change it, so your habits will shift and your living experience will improve (hopefully). Great interior design is patient and understanding.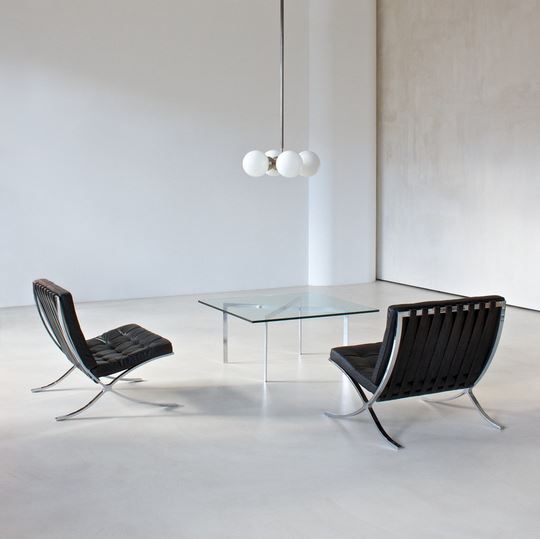 Keep your corners rounded
A good way of stopping your furniture from hindering the flexibility of your living space is by softening the corners as much as you can. This means trying to purchase items with curved edges, and keeping square-shaped or sharp-edged items from the walls. It is not a global rule, you can always be creative, but it is always a good idea to implement when you're starting out.
Mind the colors
When talking about modernist furniture we always say that you should mix and match lots of colors to create a vibrant space, and that's true. However, you should know exactly what colors you want to mix and match and were in your living space. Bedrooms tend to favor pastel colors and neutral tones, as well as kitchens. Living rooms get some more leeway with brighter hues but a lot of colors will make them look cluttered. See what I mean? Always mind the colors and you'll be fine.