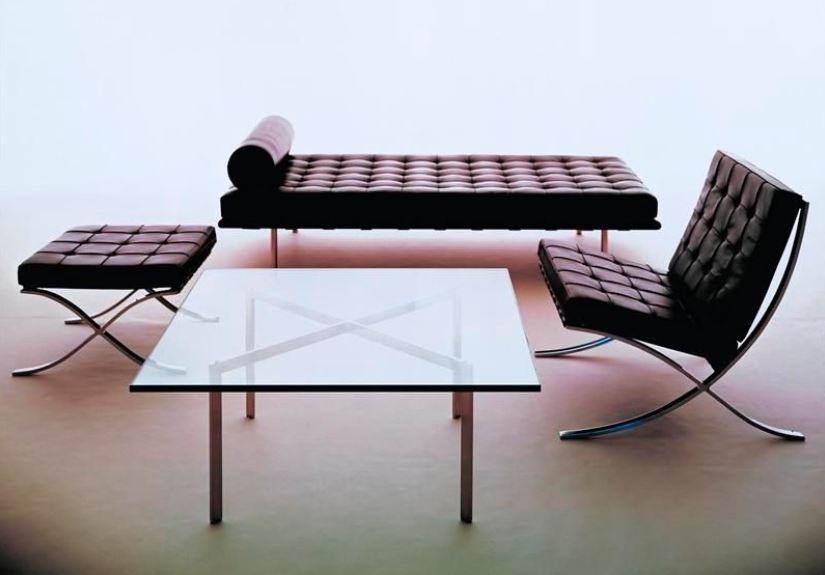 A Short Guide To The Elegant Barcelona Daybed Replica
For those of you who have just started to care about furniture, the idea of a daybed might seem a little off. It is not a couch, or an armchair, but it isn't a bed either. You wouldn't fall asleep on it, or would you? The daybed is a strange concept, but it can do wonders for your living space in you use it properly.
Barcelona Daybed
According to Wikipedia, a daybed is a sort of couch where you can lie down but not necessarily for sleeping, hence the name. To explain the stylings of the daybed, we're going to use our favorite example, courtesy of Ludwig Mies van der Rohe.
What is a Barcelona daybed replica?
The Barcelona collection is important because it is as varied as it is simple. The elegant Barcelona daybed is suitable for living rooms, waiting rooms, bedrooms… Virtually anywhere except for the kitchen. The best-selling replica from Barcelona Designs is manufactured following the exact specifications of the original design.
Daybeds are primarily designed to be put against the wall, much like regular sofas. Most of them will come with back support for this very reason. However, the Barcelona daybed replica is completely flat, and it's better suited as a center piece or accompanying seat for large living rooms.
Consider the color scheme first and foremost. The good thing about black is that it is always "the new black," nothing can beat its compatibility. The black leather Barcelona daybed replica should always be placed in a horizontal fashion. A vertical fashion would be, for example, like a regular bed in a master bedroom, pointing towards the entrance.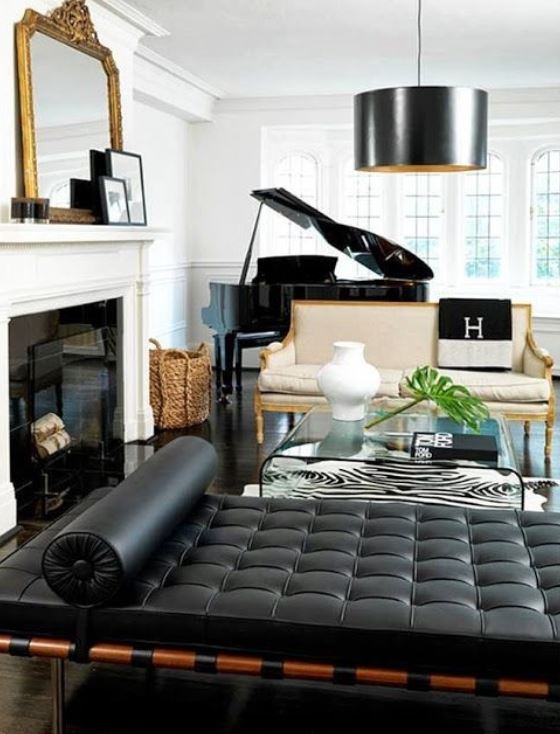 Stylings with the Barcelona daybed
Even though you might be tempted to add some pillows, or blankets, the Barcelona daybed is comfortable and elegant in its own regard. Hiding it behind layers can take away some of the appeal, so we recommend that you don't. Save the ornaments for other furniture items (like armchairs) so you can use them later in your daybed.
Putting the daybed in front of a big window is a great idea, but make sure to guard it from the elements. You can place a couple of lighting choices on both sides to enhance its appearance as a centerpiece. Once you do this, imagine the daybed is the wall, and place all of the other furniture items around it in a square fashion.
A good coffee table (like the Barcelona Table replica) will do wonders for the rest of your space, and you can throw a couple of armchairs for good measure. Two Barcelona chairs would obviously be the first choice for this (they call it the Barcelona collection for a reason).
Other good options do include placing the daybed against the wall, but always in a horizontal fashion, like a normal sofa. Even though this isn't ideal, you would still benefit from doing so because you'd have more room to work with. The daybed can be as flexible as you are creative.