4 Unbeatable Reasons to Buy a Barcelona Chair
Buying a mid-century modern furniture masterpiece like our Barcelona Chair is similar to choosing a car. You have to take into consideration, your lifestyle and, of course, the time and money you'll invest in this Chair.
Our high-quality reproduction will change not only how you live right now but how your life is going to change in the near future. Naturally, no one can't predict the future, but you can prepare ahead and make an educated purchase with these 4 unbeatable reasons to buy a Barcelona Chair.
Reason #1: Maintenance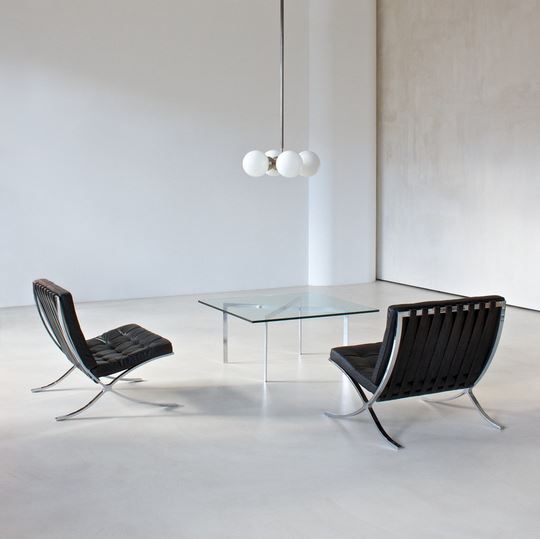 First things first: your Barcelona Chair will last longer than any other Chair due to the high-quality materials its made of. That's an axiom furniture design.
Forget about something cheap and trendy. It might be tempting to go on a shopping spree on Ikea but, but without the foundation of great materials, like the ones we use in our chair, you're planning for failure. The money you invested will eventually become a sunk cost,
If you are, on the other hand, looking for durable materials, look no further than our Barcelona Chair.
For example, the top-grain premium Italian leather used in our high-quality reproduction doesn't crack or fade like some cheaper or imitation leathers are likely to do — even with excellent care.
Reason #2: Spills-Proof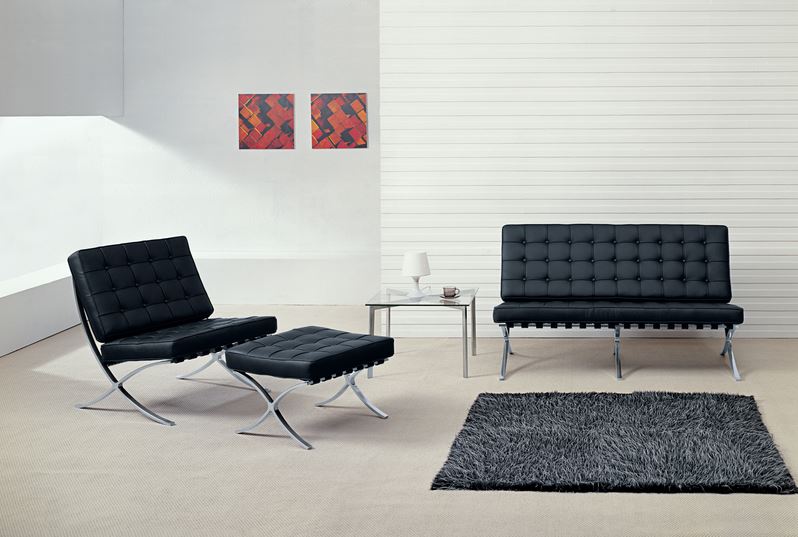 Spills are the arch-enemy of any Chair. You're enjoying a nice red sauvignon and suddenly your chair is too. Now, your chair is ruined.
Our Barcelona Chair is considerably less easy to ruin, being made of leather that is less porous than open-weave fabrics. In case of a spill, gently mop the spill to treat it.
Remember to take good pre-emptive care of your chair, so when your leather is buffed, spills are considerably less likely to get soaked into the pores. This flexibility and easy treatment make this chair really versatile.
Reason #3: Comfort
Perhaps, the most important quality of our high-quality reproduction. Is there any other thing that could feel better on your body than this leather Chair?
Exactly, That's what wins this argument.
But don't forget: comfort is also tied to appearance. In that aspect, the Barcelona Chair features an appearance of simplicity and elegance that is featured in museums and collections around the world and is instantly recognizable. You simply can't wrong with it.
Reason #4: Lifestyle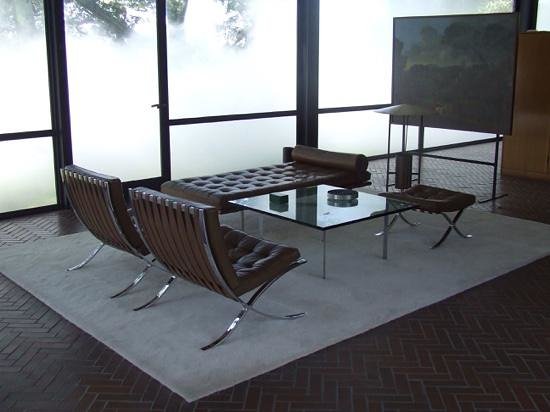 Finally, consider your lifestyle. Answer these few helpful questions:
Do your sinuses besiege you in spring? If yes, a leather Chair like this is ideal for you. Chairs made with fabric gather dust mites and many allergens way more easily than this replica does, which is hypoallergenic.
Do you have any pets or toddlers? This chair is not only easier to clean and harder to stain but more easily adaptive to a "lived in" look. This masterpiece is ideal for pet owners. And as any parent will surely tell you, children have a particular predisposition for Sharpies and prone to accidents. While there's no sure way to protect your chair from the chaos of pets and toddlers, a piece that is easier to treat and harder to damage will go a long way.
Hopefully, this article should clear up any confusion you might have about the Barcelona Chair. Are there any other concerns in your mind? Let our great customer service know and we'll do our best to clear your mind, too.